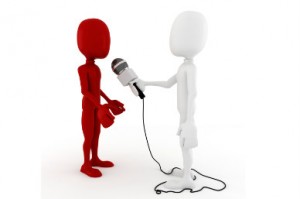 Adult Film Stars (or) Adult Industry Related Companies
We are so happy you want to be a guest on our show.  We highly recommend you watching the links below to give you an idea of how we record an interview.  People enjoy listening to podcasts with quality audio.  We pride ourselves on excellent audio for our listeners and it's great for you because other networks will want to book you for future shows. AFSN gets a lot of downloads on our network because we care about what you sound like.
Quality guests, like yourself, coupled with quality sound is the reason the audience is listening and we want you to be well represented in this amazing platform.
Time is money and driving to a studio to achieve "quality sound" to make all of us involved be the best we can be can take a bit of time. However, after watching the tutorials you will know what basic items to have in order to save time in the long run. Interviewing from home does not take away from  your valued work hours and/or family time, not to mention saving you gas, travel time. We all know that interviews, Q & A, Fan/Audience recorded interactions is a great way to market yourself and add content to your blog and/or social media.  Interviewing is still one of the best ways push your fan base right into the existing fan base of the podcast company that is interviewing you.  It is all a win-win when backed with quality and comfort.
We work hard for our audience and the guests. We hope the tutorials assist you in gaining a little knowledge about quality and assists you in the long run with any/all audio recordings you are a part of.
If you would still like to be on Adult Film Star Network we would be honored to hear from you and set up a date for the interview that is most convenient for you.
Most of our interviews are done on Skype.  Just make sure you have a dynamic external microphone for the best audio quality (or) download the "Skype App" to your phone and just use Skype for the call-in.
Microphone (and/or) Webcam
Webcam is *optional* but great exposure because we will market you on our YouTube channel.  Plus, you can use the video for your website and/or social media.  AFSN YouTube
Suggested Equipment for Skype Calls
What our company uses to record an interview and highly recommended.
http://www.adultfilmstarnetwork.com/amazon/
Tip:  The closest is the best place to call in or do an interview/show because your clothes are comparable to a sounding board.  You will have the best sounding audio possible.  Another place is the back seat of the car parked in a garage.  [Please do not try this when the weather is extremely hot or cold.]