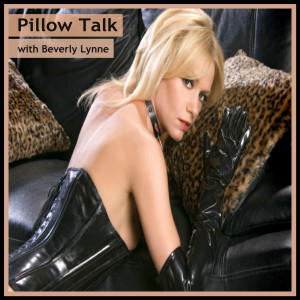 Wallstreet 2 Porn
AVN: Wall Street Intern Makes Leap of Faith Into Porn
LOS ANGELES—A former Wall Street intern has apparently quit her job in order to pursue a career in porn. A recent college grad, Paige A. Jennings worked at Lazard Asset Management until her sudden departure earlier this month. Now, she wants to be known as Veronica Vain, and if her comments to BroBible are accurate, the stunning redhead with a head for business, an infatuation with Kayden Kross and a self-professed inability to refrain from masturbating at the office is headed to Las Vegas next week, just in time for the Adult Entertainment Expo.
She has also reportedly gained a number of new Twitter followers in the past few days. And a perusal of her account shows a very recent tweet from Brazzers: "@TheVeronicaVain just saw your article on @BroBible, I'd like to formally introduce you to @BrazzerYancee."
People Who Had Worse Sex Than You In 2014
Is your New Year's resolution to have more sex? Better sex? Any sex at all? We can simplify that for you: As long as you're not one of the following people, you're probably doing OK.
The Woman Who Had A Sex Toy Stuck Inside Her For 10 Years: A 38-year-old woman in Scotland who told doctors she was suffering from shaking, incontinence and severe weight loss turned out to have a sex toy stuck inside her vagina that had been there for 10 years,  The woman — who the article notes was of normal intelligence — told doctors she used the five-inch toy in a drunken sexual encounter a decade ago and didn't remember whether she took it out or not, the Daily Mail reported.  By the time surgeons found it, the toy's effects were potentially life-threatening. It had caused a bladder blockage that was forcing urine to back up into her kidneys, and had also created a vesicovaginal fistula, which is a tract that causes urine to flow into the vagina. Yikes.
Lick This, a new App by San Francisco-based team "Club Sexy Time," promises to let users hone their cunnilingus skills by licking their smartphones, according to Fast Company.
The app requires no download; you just go to lickthisapp.com on your mobile browser and start tonguing away at your phone screen. The site suggests that you "wrap it up" by putting some plastic wrap over the screen. This is presumably because your cell phone is dirtier than a toilet seat.
Once you've fashioned your makeshift dental dam, it's time to get licking. At this time, there are three exercises available for budding cunning linguists.
"Up n' Down," which challenges users to flick a light switch up and down as quickly as possible.
"Circles," which has users move the handle of a mechanical pencil sharpener around as quickly as possible.
"Freestyle," which asks users to use their tongue as an implement to jab at a beach ball bouncing seemingly at random around the screen.
This is a public service announcement: Quit having sex in the ocean. Water isn't even a good lubricant, you guys! Not to mention it's all salty. And did you know fish swim in there? Like, literally hundreds of fish, ew! Oh, and there is always the very real chance your genitals will get stuck together via suction.
That seems to be the case for an Italian couple looking to spice up their love life. Il Mattino reported that as the couple began having sex in the ocean, they became suctioned together and unable to separate. Awwww!
The seaman, anchored to his siren by his sea monster, stayed in the ocean until he was able to flag down a woman walking along the beach who was able to give this beast with two backs a towel to cover up.
A doctor was called and they were taken to a hospital emergency room. There the woman was given an injection usually used to dilate the uterus of pregnant women, in order to untangle the couple
@MsBeverlyLynne – Twitter
**Please leave a review on iTunes**
Send a voice message – Questions or Comments about the show or sexually related questions for future shows.
Podcast: Play in new window | Download
Subscribe: RSS