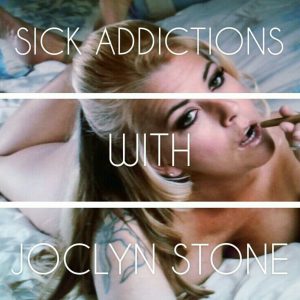 COMING OUT…HOW TO SAY IT
How do you come out with your fetish?  Should you tell your family and friends?  What is the protocol about your sexual orientation.  Joclyn will explain why and who needs to be invited into your sex life.
UNLV – Dr. Amanda
Human sexuality class guest speakers
24 Year Old asks a question about how to tell her mom about her fetish vacation in the Dominica Republic.
Collar Necklace – Custom Made
2 Blackzilla Story
10 – 13inches
Family Gossip
too honest
How to break it to the parents.
**religious –
**family gossip
**details, TMI….where do you stop talking? what is to much?
DO NOT LIE…..Set boundaries for your ADULT SELF with discussing things with your parents, family members and BFF.
Auntie MILF
#SuperSlutsUnite
https://twitter.com/search?q=%23SuperSlutsUnite&src=typd
Austin Lynn
https://twitter.com/MissAustinXo
______________________
Tweet Joclyn Stone
https://twitter.com/joclynstone
**Please leave a review on iTunes**
https://itunes.apple.com/us/podcast/sick-addictions-sexuality/id961726070
Questions or Comments about the show or Fetish related questions for future shows.
https://www.speakpipe.com/afsnetwork
Podcast: Play in new window | Download
Subscribe: RSS