Production Hold Update
As announced on Saturday, April 15, 2017, the adult industry is maintaining a production hold until Wednesday, due to a possible positive test for HIV. The performer is currently being retested to determine if it was a false positive. Test results and partner lists are expected to be confirmed within the next 24 hours.
The performer with the possible positive test has been working with a PASS medical advisor, and partner notifications have begun. Based on current information, we do not believe there is a threat to the integrity and safety of the performer pool. The performer in question had not performed on any fluid exchange sets since their last negative test, or performed on any adult set during the possible window of transmission.
We also ask that both the press and those within our community refrain from speculating on or disclosing the identity of the performer. Regardless of whether or not the test is confirmed as positive, all performers deserve medical privacy and personal compassion — values our community has fought for forcefully over the past several years. Fear, shame and stigma are preventable.
Sponsor: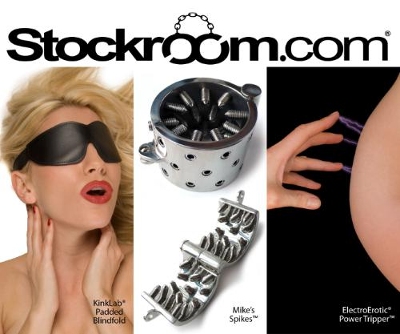 https://www.stockroom.com
CLEAN YOUR TOYS:
After reveling in post-climax bliss, it's crucial to clean the device that sent you over the edge. Otherwise, you run the risk of getting a yeast or bacterial infection or even, if you've been sharing with an infected partner, an STD the next time you use it.
Silicone, Pyrex, stainless steel, or stone—and it's not motorized: For a deeper clean, place it in boiling water for eight to 10 minutes, or run it through the dishwasher without soap (seriously–the hot steam will help sterilize it, says Kerr).
Podcast: Play in new window | Download
Subscribe: RSS