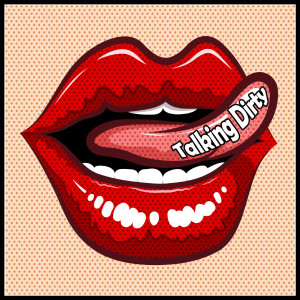 LIVE PODCAST – This is a fan based show with chat room, call-ins and emails read on air.  All fan based for my dedicated listeners.  I love interacting with my fans and giving the love.  Join us on the next FanFuckingTabulous show 🙂
PATREON – FanClub
https://www.patreon.com/rebeccalove
Badoop
John F
Dave L
Questions from Fans
Do your parents like what you do? Just curious – Hym
Being a porn star is normal size cocks not interesting to u – Lee
Rebecca why do you tease us on Brazzers? – Alfred
Dear Rebecca and Joclyn,
I hope your doing well. I am thinking of visiting Nevada. I need to escape winter for a wile.
What would you say would be the best brothel to visit?
Hi Rebecca and Joclyn,
I'm a great fan of yours and I would like to know if you girls plan tour dates in Germany (Munich, Berlin, …) in 2015? I'm really impatient to meet you both 🙂
Yours sincerely
Giulio
Joclyn Stone..Shes my girl…
She can make me spin and twirl…
She is better than all the rest….
watch Her put me to the test..
A true Goddess its plain to see..
watch Her make a fool of me..
i am Her puppet on a string….
She can make me dance and sing..
Her clown , court jester ans sissy boy..
yes i am Her little toy..
In chastity tight im locked away..
this is how this fool must stay..
A bunny hop even to and fro..
watch Her make me ..go..go..go..
So mock and use as You wish …
i will drink from a doggy dish…
So please Yes Ma'am right to my core..
i want to be Your silly whore..
1Goddessworship
Have you and Joclyn ever hooked up? – Danny Boy
Have you ever watched a guy suck his own cock and cum in his mouth… ? – Murray
I listened to your show on Tuesday nite early Wednesday morning. i love your show. it was the first time i herd it and i loved it. great show. – Bruce
Hi Miss Rebecca
I'm a big fan of yours and love the podcasts that you provide through AFSN. We recently connected on LinkedIn and I promise not to be a d-bag about it. But that's not why I'm writing to you. I'm hoping that you read my email during your show since other listeners may be in the same situation as myself
In April of last year I lost my job. Not something that really hurts me now but was a tough pill to swallow around the holidays. Anyways, this past January I finally landed a new job that I enjoy and am having a ball with. As I said I listen to almost all of the content provided by you and Beverly and Joclyn
But the point of my gushing and rambling is this, right now I don't have the capital to support the podcast or the network as I would like (I want to ensure my friends and family that were support during my search are paid back for their generosity) I have rated your show in iTunes. What else can I do to support the show and the Adult Film Star Network?
That's all I got. Thanks again for a fun and throughly enjoyable show, and keep up the great work.
Regards,
Jason
________________________________
FanClub Patreon
https://www.patreon.com/rebeccalove
Store on AFSNetwork – Get Our Panties for Phone Sex Masturbation
http://www.adultfilmstarnetwork.com/store/
Tweet Rebecca Love
https://twitter.com/rebeccalovexxx
**Please leave a review on iTunes**
https://itunes.apple.com/us/podcast/talking-dirty-sexuality-comedy/id961715033
Questions or Comments about the show or sexually related questions for future shows.
https://www.speakpipe.com/afsnetwork
Podcast: Play in new window | Download
Subscribe: RSS