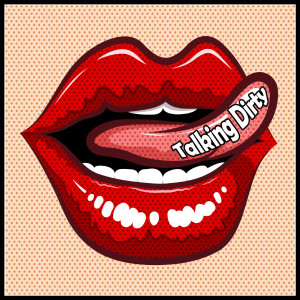 What happens on a Porn Set?  From start to finish you will find out what really goes on at the studio and/or location.  This is what you should expect from every professional legit booking.  However, if you are about to produce a film then this is what the talent would expect from your company.  Your reputation is everything in this business.  I am sorry for the fans listening to this episode because I am about to bust your fantasy orgy bubble.  *pop*pop*
MixLr – Download App – Chatroom
Bloopers @ end of Podcast o
r Dirty Song
________________________________
Porn Shoot from The Talents Perspective
Once you book the reputable gig
Where do you go, location or studio? 
Show Up @ least 30 minutes Early
(Porn Time)
If it is a new company bring a friend
(Suitcase Pimps are frowned upon) 
Do not be a diva – reputation is everything
You are replaceable in this day and age
What happens when you get there? 
Talk to Casting or PA for direction
(W9 Form, 2 forms of ID and Current STD Test)
Get the script then or the night before by email
Talk to other performer/performers
Go into makeup, then wardrobe (visa versa)
Wardrobe provided or brought by you
(over 5 hours on set break for paid lunch)
Setting Up production during my transformation
How many people are there? 
Go to the bathroom and clean up – DOUCHE
I always brought a bag of toiletries but they will have them
Called to set and listen to the director
Sex  (7-10mins) each FP1 – FP2 – FP3
Sign Out – Collect Check $$
Network – No Agent Needed
________________________________
Craziest, Weirdest or Disturbing thing you masturbated to ..
________________________________
Podcast: Play in new window | Download
Subscribe: RSS