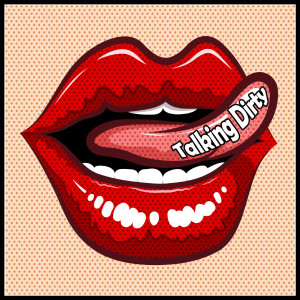 iTunes Reviews
MyPhoneChat – FB Family Account
Bad Dirty Talk – Leave a Funny Message on AFSNetwork
It makes my skin crawl anytime my GF says this to me. She will ask me to do something and will say something like "I gave you sex, so you you should do the dishes." When she talks about sex like it is a gift for me, it makes me feel like she gets nothing out of it. Do any women here do this? If so, do you really think of sex as a gift? – Michael
Last night, my boyfriend and I are watching TV and munching on my favorite kind of popcorn–hot and fresh off the stove, liberally sprinkled with salt and cayenne pepper. We finish up the popcorn, and a few minutes later, I get up and wash my hands. After all, I remember the "milking my girlfriend's pussy" post from a couple months ago, and I'm no idiot.
Hoping to spice things up during a Conan rerun, I pull down my bf's pants and start rubbing his dick. No problems there. After a few minutes, I begin to suck his penis, and he seems to be enjoying himself.
Then, suddenly, "STOP OHMYGOD YOU'RE BURNING MY DICK MY PENIS IS ON FIRE!!" I'm confused. After all, I did a really good job washing my hands. How the hell did–Oh shit. There's still cayenne pepper in my mouth. I can still feel it tingling on my tongue and everything. I am an idiot.
I grab a wet paper towel from the kitchen, which does jack shit to relieve his case of fire penis. Next, we try a paper towel dipped in milk. Same story, doesn't help.
"Get some ice!" he shouts. I run back to the kitchen, grab the first empty container I can find, and fill it with ice. Upon my return, he shoves his (still hard! why is it still hard?!) dick in the jar and breathes a sigh of relief. We spend the next 5 minutes rubbing ice all over his penis until he jumps in the shower to rinse off the remaining cayenne pepper.
Moral of the story: BRUSH YO TEETH just do it
Is it something that turns you on, if your partner is having an erection and that you feel it (let's say while hugging him, through his clothes) or is the penis only something that should be used at the last moment for actual intercourse/foreplay? – Kristie
looking for the "girl next door type" with naughty personality 
compensation: $200 hour/Same Day Pay
We prefer SINGLE ladies who are NOT models, just the average "girl next door type" 
All ages 18+ with a demand for women in their 30s and 40s and 50s too.
You must know how to clean a house such as vacuum, dusting, laundry, bathrooms, dishes, etc
You must have an exhibitionist/naughty type of personality, as there are no clothes required for this cleaning gig
All cleaning supplies will be provided by client
To be considered for interview, you must reply with your photo and phone number
Thank you for all you donations for Cytherea
Rebecca Love
PO Box 400005
Las Vegas NV 89140
Podcast: Play in new window | Download
Subscribe: RSS