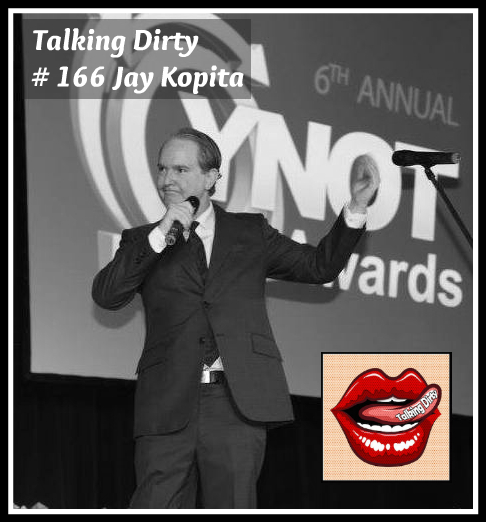 After listening to the podcast "Porn and Coffee" I had to bring Jay Kopita on to the show.  I learn so much from this podcast and have known Jay for years that picking his brain was fascinating and fun.  Jay Kopita has been proficient in online sales, marketing, PR and event production since 2000.  Jay is well known throughout the adult industry community for his amazing talents and endeavors.
Teasers
YNOT, LAJConsulting,
Porn and Coffee
podcast, European Summit, Events, Films and iTunes Review
Bio: 
Jay Kopita entered the adult online industry in early 2000 as PR and writer for the original webmaster resource site YNOT.com and is currently Co-Owner of YNOT Group, LLC which also includes YNOTMail, YNOT Awards YNOT Grand Prix, YNOT Europe and several other properties. Jay is also co-founder and President of Delta House Marketing Group, consulting for a plethora of clients including online service providers, legal counsel, webmasters, and bricks and mortar companies mainly with lead generation, sales, marketing and biz dev. In his spare time Jay enjoys traveling, keeping active and building up his IMDB credits.
Podcast: Play in new window | Download
Subscribe: RSS