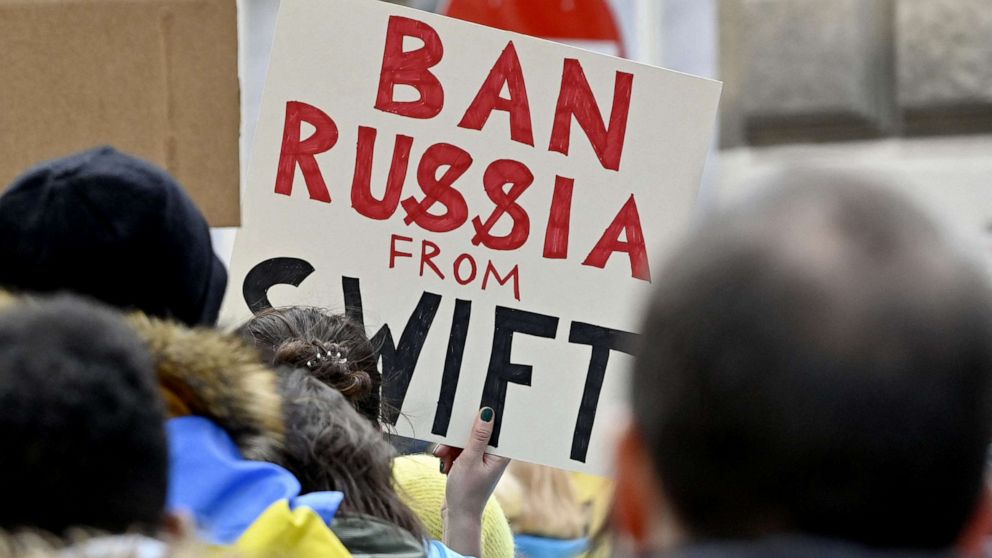 NOT AN EMOTIONAL DISCUSSION….. IT IS BUSINESS AND HOW TO LIVE & SURVIVE
AFSN always says we need to "evolve and progress". Change sucks, but what is the next step? Lets figure it out.
Thank you to Warlock for this link
https://youtu.be/o7_dCJPcUtA
What are SWIFT payments?
Swift, or the "Society for Worldwide Interbank Financial Telecommunication", is a secure messaging system that makes fast, cross-border payments possible, enabling international trade. Based in Belgium, it facilitates transactions between more than 11,000 banks and financial institutions across the globe.
Think of SWIFT as Gmail for banks. Or like SMS, but for money transfers.
In short, SWIFT is a messaging system for money transfers.
Banks and financial institutions use the SWIFT payment system to securely and reliably send and receive money transfer instructions.
Under the SWIFT system, each organization is assigned a 8 or 11 character unique code.
NOT NOTEWORTHY for the News; SANCTIONS
**PORNHUB: CUT OFF RUSSIA
PornHub service has banned users from accessing the site from Russia. Now those who want to reduce time will see Ukrainian flags and words of support for Ukraine instead of adult films. That's tough sanctions, – said in his Telegram channel MP Yaroslav Zheleznyak.
**Only fans
**Twitch
Need to be talked about:
Anonymous TV 🇺🇦 (@YourAnonTV) · Twitter
https://twitter.com/YourAnonTV
**Olympics banned Russia from qualifiers for soccer.
Games are canceled for Russia
NOTES: Private company owners hurt because of the masses.
Human rights are not talked about, who is hurt worse. Russia or Ukraine.
Collateral damage is a thing and due to where they live they are hurt. How do we filter the good from the bad?
Podcast: Play in new window | Download
Subscribe: RSS