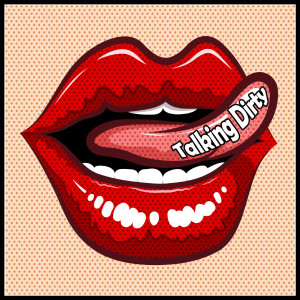 LIVE PODCAST – This is a fan based show with chat room, call-ins and emails read on air.  All fan based for my dedicated listeners.  I love interacting with my fans and giving the love.  Join us on the next FanFuckingTabulous show 🙂
Taking Calls – Last Tuesday of Every Month
Carnal Comedy
AVN
Fanclub – Carnal Comedy – Playboy radio
Badoop VIP Gold
ROLEPLAY SCENARIO: I stick some anal beads in your little asshole for a tail and put you on a leash and take you for a walk in public; Making sure to walk you past the public school during recess and the church on a sunday during congregation .
LinkedIn (Business Connections) #DoucheOfTheDay – Mr. Hill works @ Merrill Lynch in the USA – My number is 304.841.8091. Text anytime. I'm just curious about you as a person now that I've stroked to you 50 times lol would make it much more real to get to know you.
Questions From Fans
I heard your episode of Talking Dirty on Jerk Off instructions, and I thought the episode was great. You talked about every topic around the subject. But you forgot my favorite part of those. The countdown. I like to hear a girl who is hot or sexy and about to get me to blast off like a rocket. Joclyn did mention about it, but she did not give detail. I wonder if you talk about more in a future podcast. Thank you. – Dan           ep. 116 Jerk Off Instructions
Yesterday we went on ChatRoulette and had sex on camera in front of another couple having sex. It was a huge turn on for us both. Now my girlfriend is considering joining a webcam payout site or something so we can make money for private shows, having sex while people pay to watch. How do we go about doing this? It would be awesome to have an income just by having sex on the internet. – Curious Couple         ep.118 Adult Webcams
When I come to Las Vegas, can I meet you or Joclyn @ FootNight?  I like feet and want to worship both of yours.  Is this possible?  slave4uMistress         ep.101/102 FootNight
You have helped me out in the past and I was wondering if you could again. I have been trying to obtain a autograph from Jesse Jane with no luck. – Jimmy
Rebecca and Joclyn do you guys ever dance @ a strip club headliner?  I want to meet you but I live in BFE Florida.  However, I am not too far away from Orlando.  I could see you there when you feature. – Miquel
Joclyn I have an Odd Fetish.  I like to lick calves.  Muscular defined standing straight up while I am on all fours bathing my mistresses lushes muscle with my tongue   We play once a week and I want to change it up.  My Mistress is great but it is starting to get repudiative.  I would like a suggestion another activity while I worship her amazing calves.  – Dougie  ep. 106 Sick Addictions
What is a tigger bounce?  I listen to your show but I do not have a clue what it is.  Can you explain it? – William
My boyfriend just recently bought a couple dinosaur hats, and a friend made a joke to use them in the bedroom, and we wanna try we're just not sure how to go about it. All we can think of is to make noises like dinosaurs while wearing the hats. Help? – Terry
@rebeccalovexxx – Twitter
**Please leave a review on iTunes**
Send a voice message – Questions or Comments about the show or sexually related questions for future shows.
Podcast: Play in new window | Download
Subscribe: RSS