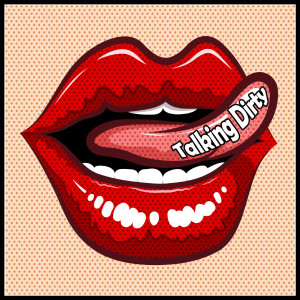 Bad Dirty Talk
Randy & Badoop VDay
Cytherea
http://www.youcaring.com/cytherea
My Phone Chat
http://www.MyPhoneChat.com/chatnow/rebeccalove
Called out wrong name during sex
** Bad Dirty Talk from Fans **
Pound me like a sausage. The woman that said that is now my wife.
"my friend's girlfriend yelled "SUCK MY DICK!" really loudly one time. Everyone in the entire dorm heard that one.
"I wanna fuck your dick with my dick"
I think the exact quote he texted me was "I wnt u 2 fuck yrself with a banana and thn eat it" You have no clue how hard I laughed at that.
me: awww yeah, who's your daddy? who is it??!
her: I don't know, i've never met him
Girlfriend screamed out "Oh yea, fuck that tight dick with your big pussy!" We both stopped… stared at each other and laughed while I was balls deep in her. She proceeded to say "Scratch that… reverse it". I lost my shit.
Another time, a girl asked me to call her a slut. So I called her a slut. She kept trying to get me to say derogatory stuff to her. After calling her a slut/bitch fifteen times in a row, I got a little more comfortable saying mean shit to her. Ended up saying something like "I don't respect you." Things went quiet for a moment and the mood was completely gone. I'm not good at the naughty talk.
My husband and I were in the middle of foreplay and i said something along the lines of…'you suck my tits so good…' and he responded with: 'Well, i was breastfed'.
They start bangin'. We think its funny and creepy that we're all listening in when they change positions and the girl screams out "FUCK ME, FUCK ME YOU GODDAMN FUCKING NAZI"
Fuck me like Jesus would – **My TJ Friend Story**
"Let's lock crotches and swap gravy!"
I was getting really into it with a girl I'd been after for a while, and started whipping out the corniest dirty talk I could think of. after half a minute of this, I moved up to her ear and whispered "I'm gonna shave your balls."
Last night some friends and I (all girls) were playing Truth or Dare with an app on my phone. I got dared to "dirty talk into another player's ear." I'm not good at coming up with things on the spot so I bizarrely went with "I'm going to skull-fuck you until your eyes bleed." My friends all looked a bit scared. – show joclyn the app …lol
"I'm going to destroy your pussy. Yeah bitch, you wont be able to walk for a week." My legs slammed closed so fast the sonic boom that followed could be heard in the next county.
Not sure what I was thinking, but…One time I was having sex with this girl (I was on top) and I looked her in the eyes and said, "You look just like your mother."
Not really dirty TALK, but my gf's former roommate had a lady friend that was quite vocal, but would just make these "oh oh oh" noises that kind of sounded like a dog. She was totally shameless about it too, didn't care if we were over. One night she was being particularly loud, and mid shout I say at the top of my lungs, "what's that, Lassie, Timmy fell down the well?"
My ex once tried to yell out "OH DADDY", but it came out "OH DAD". Two letters…whole world of difference.
I was fingering a girl and she said to me "Don't go down there, it smells like baby."  Apparently someone had gotten her pregnant recently.
A female friend of mine once had a boyfriend who, during some pretty intense sex, shouted "I'm gonna give you shaking baby syndrome!"
"Yea baby, you like fucking Taco Bell man…I just love eating your taco when I'm drunk"
"Im gonna fill you with my cream!" "Yeah! Make me your Twinkie!"
"I wanna smash pissers with you."
I was pounding the lady and gnarled at her 'where's my cock, where's my big cock!?' She thought about it for a second, then replied: 'In my fanny.'
I was once making out with a girl and she grabbed my crotch and said "I love giving heads."
He said, "I'm gonna put my pussy in ur cock." That's when I knew he was too drunk
Dude told me to eat his hairy meat pole.
Tried to tell a girl I was going to fuck the shit out of her while she was eating out the other girls pussy.  Came out "I'm gonna eat the shit out of your pussy."
________________________________
FanClub Patreon
https://www.patreon.com/rebeccalove
Store on AFSNetwork – Get Our Panties for Phone Sex Masturbation
http://www.adultfilmstarnetwork.com/store/
Tweet Rebecca Love
https://twitter.com/rebeccalovexxx
**Please leave a review on iTunes**
https://itunes.apple.com/us/podcast/talking-dirty-sexuality-comedy/id961715033
Questions or Comments about the show or sexually related questions for future shows.
https://www.speakpipe.com/afsnetwork
Podcast: Play in new window | Download
Subscribe: RSS