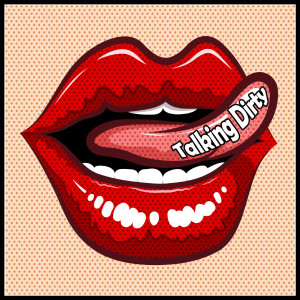 Phone Sex is an art and can be done well.  There are many sites to use to help you master your sexy dialog skills.  Audio is something to be desired when expressing yourself thru dial up.
1940's Phone Sex
https://www.youtube.com/watch?v=SRlMflykOvU
NiteFlirt
https://www.niteflirt.com/pid/14977687
VerifiedCall
https://verifiedcall.com/profiles/RebeccaLove
Talk2Me
https://www.talktome.com/women/skinemax-bqueen-of-late-nite/
MyPhoneChat
http://myphonechat.com/chatnow/rebeccalove/
Gary – Top Caller VC – yell @ Joclyn about not being on VC
Carmine – Top Caller on NF
Garys Gift
Nurse Outfit
Audio Clip
http://www.rebeccalove.com/store/
Video Clip
http://www.rebeccalove.com/videos/
Carmine
Lite Candle – Shrine
Marry Me
Grave Plot
I love u
no one else
superfan
Post on Twitter
After a phone call give "love" on twitter
http://twitter.com/rebeccalovexxx
Questions
My boyfriend and I (f) have been together for 4 months, this last month has been long distance, however I will be seeing him in a week. Both of us have very high sex drives and now that we're almost together again, the sexual frustration has reached an all-time high. Last night on the phone we talked about how much we were missing each other and he started telling me about all the things he was going to do to me once I was there. OH MY GOD. I was so turned on and fingering myself while he was talking and I knew he could hear my heavy breathing because he talked lower, slower, and in more detail. It was so incredibly hot. But then he stopped and wanted me to talk. I was lost. I had no idea what to say. I felt like I would just sound silly, and he was so good at it. I gave up and he began to talk again, and eventually he stopped and started breathing heavy and I know he was masturbating, which turned me on even more and we ended up coming together over the phone. It was an awesome experience, but what can I do so that I can give him the same pleasure he gives me during phone sex?
________________________
Boyfriend is amazing at phone sex, I am not. Help me out?
Hello everyone,
So long story short, I am now employed as a phone actress (phone sex operator) at a popular website. I'm completely new and not overly experienced with sex. I want to give my customers a good time and provide them with the service they pay for. I notice many of these men are into the whole domination/goddess type thing, however due to the youthfulness of my voice and me in general, I've decided to take the horny college student route. So, any tips for this ingénue? And secondly, does anyone want to volunteer to help me practice?
How To Phone Sex Video
http://www.howcast.com/videos/165923-How-to-Have-Great-Phone-Sex
________________________________
FanClub Patreon
https://www.patreon.com/rebeccalove
Store on AFSNetwork – Get Our Panties for Phone Sex Masturbation
http://www.adultfilmstarnetwork.com/store/
Tweet Rebecca Love
https://twitter.com/rebeccalovexxx
**Please leave a review on iTunes**
https://itunes.apple.com/us/podcast/talking-dirty-sexuality-comedy/id961715033
Questions or Comments about the show or sexually related questions for future shows.
https://www.speakpipe.com/afsnetwork
Podcast: Play in new window | Download
Subscribe: RSS