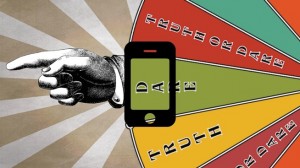 What to play an adult game? Not just any game a dirty fun or just down right adult version of classics. Lets play a game for adults only. We will talk about a few good games that you can play from the time you are 18 or in the old folks home. Let loose and be a toys-R-us kid again.
Sardines
Only one player hides and all the lights are out in the house, and the other players go hunting individually. When a hunter finds the hiding place, though, instead of announcing it, that player gets into the hiding place, too. And so it goes. As each hunter finds the hiding place, the hunter joins the hunted until they are crowded – you guessed it – like sardines. The game goes on until the last hunter finds the sardines.
http://www.wikihow.com/Play-Sardines
Spin The Bottle
A bottle is placed on the floor in the center of the circle. A player spins the bottle, and must kiss the person to whom the bottle points when it stops spinning. It is popular among teenagers.
https://en.wikipedia.org/wiki/Spin_the_bottle
Musical Dildo
Karaoke XXX game
When a group of girls line suction dildos on chairs and play music. Once the music stops each girl must hop on a dildo on a chair. But with one less chair and dildo then girls every round one person is eliminated.
Naked Twister
http://www.wikihow.com/Play-Strip-Twister
https://www.math.uni-bielefeld.de/~sillke/Twister/rules/Strip-twister.html
http://www.sobur.co/twister-drinking-game/
7 Minutes of Heaven
Seven minutes in heaven is a teenagers' party game first recorded as being played in Cincinnati in the early 1950s.[1] Two people are selected to go into a closet or other dark enclosed space and do whatever they like for seven minutes.[1] It is common for the participants to kiss, make out, and be sexual, but participants may instead choose to talk, engage in some other (usually quiet) activity, or do nothing at all.
https://en.wikipedia.org/wiki/Seven_minutes_in_heaven
Truth (or) Dare
Players are given the choice between answering a question truthfully, or performing a "dare", both of which are set by the other players.
https://en.wikipedia.org/wiki/Truth_or_Dare%3F
App on my Phone
Sex Dice
Sex dice is a dice game intended to heighten the sexual atmosphere and promote foreplay.[1] Instead of numbers, each face on the die contains the name of a body part; the body part that faces up when the die is rolled must then be given sexual attention
https://en.wikipedia.org/wiki/Sex_dice
Spencers
Store
Role-Play
Role-playing refers to the changing of one's behaviour to assume a role, either unconsciously to fill a social role, or consciously to act out an adopted role.
_______
Tweet Rebecca Love
https://twitter.com/rebeccalovexxx
**Please leave a review on iTunes**
https://itunes.apple.com/us/artist/adult-film-star-network/id1014127588
Questions or Comments about the show or sexually related questions for future shows.
https://www.speakpipe.com/afsnetwork
Podcast: Play in new window | Download
Subscribe: RSS