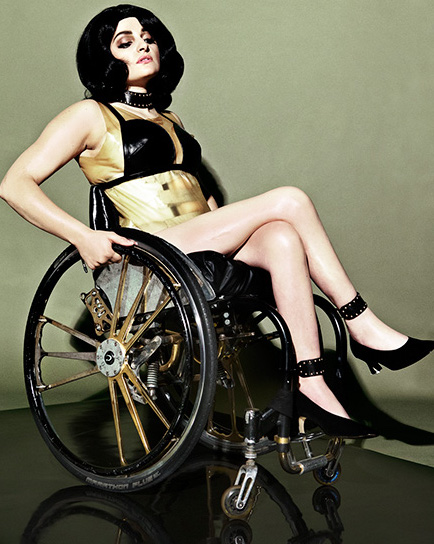 Disabled in the BDSM Community
http://www.vice.com/en_uk/read/disabled-bdsm-experiences
As kink becomes more popular and widely discussed in mainstream culture, the common depictions of BDSM don't leave much room for those with non-normative bodies to be able to participate.
However, the actual world of BDSM has long been populated by people of all levels of ability—from those with visible conditions like paralysis to invisible conditions like chronic pain or fatigue, as well as mental conditions like PTSD. For many people with disabilities, BDSM is just one facet of life in which they have learned to accommodate their differences. For others, kink is a powerful tool for managing their disability: controlling pain, inverting social dynamics, and achieving new levels of comfort with and communication about their disabilities and needs.
Many major kink sites and organizations now offer public workshops on how to navigate disability in BDSM play and relationships. But relative to the incredible diversity of disabilities and the nearly infinite variations of kink, the intersection of BDSM and disability has received shockingly little attention, even within the kink world.
___________
Tweet AFSN
**Please leave a review on iTunes**
Questions or Comments about the show or sexually related questions for future shows.
Podcast: Play in new window | Download
Subscribe: RSS